Giving Back
---
Community Support
Bibbentuckers believes that giving back to our community is very important and we give back as much as possible. Here are some of the charities, organizations and foundations we have supported through the years.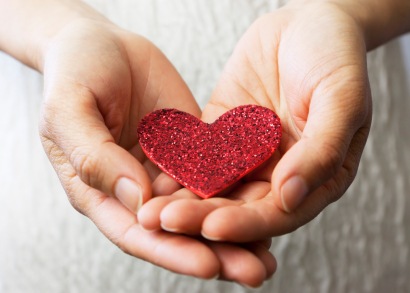 AIDS Arms LifeWalk

AIDS Interfaith Network

American Cancer Society

American Heart Association

American Parkinson Disease Association

Attitudes & Attire

Bryan's House

Cambridge School

Camp Summit

CASA of Collin County

Cattle Barron's Ball

Challenge Air for Kids & Friends, Inc.

Chi Omega Christmas Market

Children's Cancer Fund

Children's Medical Center

Christ the King School

Crystal Charity Ball

Dallas Academy

Dallas Ballet Company

Dallas Cooperative Preschool, Inc.

Dallas Day School

Dallas Symphony Orchestra

Dallas Wind Symphony

Dallas Zoological Society

Ernst & Young

First Baptist Academy

Fort Worth Country Day School

Genesis Women's Shelter

Good Shepherd Episcopal School

Gunter Athletic Booster Club
Highland Park ISD

Highlander School

Huffman Elementary School
Jesuit College Preparatory School

Jewish Federation of Greater Dallas

Junior League of Dallas

Junior League of Plano

Lakehill Preparatory School

Lakewood Child Development Center

Limbs for Life Foundation

March of Dimes
Mary Immaculate School

Merriman Park Elementary

Messiah Lutheran Church

Montessori Children's House
and School

Moss Haven Elementary School

Museum of Nature & Science

National Foundation for Transplants

North Dallas Early Childhood

Northwood Hills Elementary School
Our Redeemer Lutheran School
Parkland Hospital

Planned Parenthood

Plano ISD

Preston Hollow Elementary School

Preston-Royal Preschool

Prestonwood Christian Academy

Rainbow Connection Preschool

Retina Foundation of the Southwest

Rose Mary Haggar School
Seton's Ark

Shakespeare Dallas

Shared Housing Center, Inc.
Shearith Israel Sisterhood

SPCA of Texas

St. Alcuin Montessori School
St. John's Episcopal Schhol

St. Jude Children's Research Hospital

St. Mark's School of Texas

Stonewall Jackson Elementary

TACA

Taste of the NFL

Temple Emanu-El

Temple Shalom Sisterhood

Texas Neurofibromatosis Foundation

Texas Scottish Rite Hospital for Children

The Covenant School

The Crystal Charity Ball

The Highlands School

The Hillier School

The Hockaday School

The Lamplighter School

The LEAP Foundation

The Parker Volunteer Fire Department

The Science Place School

The Slipper Club of Dallas

The Weekday School of Lovers Lane
United Methodist Church

The Wilkinson Center

Trinity River Mission

Turtle Creek Association

Turtle Creek Chorale

United Way

University Park United Methodist
Church Weekday School

Ursuline Academy

W. B. Travis Talented & Gifted
Vanguard and Academy

Walnut Hill Elementary School

Westminster Presbyterian Preschool
and Kindergarten