Alternations & Tailoring Services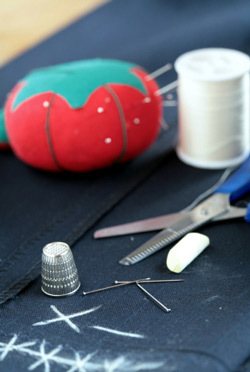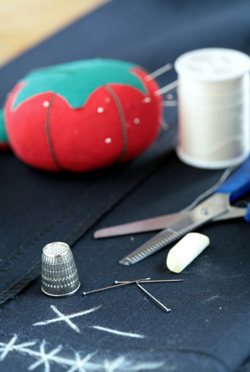 As Bibbentuckers continues to better serve its customers, it announced it has expanded its alterations team to help customers look their best.
"We welcome Sonia Stice and Lucy Jeon to our team of professionals," said Bibbentuckers CEO John Palms. "Their combined 40+ years of experience as seamstresses will enhance our tailor-made concierge services and make it even more convenient for our customers to look their best."
Sonia Stice
Sonia Stice is based at Bibbentuckers' Snider Plaza store and brings 25 years of experience. She has done alterations for a number of well-known local retailers, including Neiman Marcus, Victor Costa, and JC Penney. In addition to handling standard hems and buttons, she works with even the most challenging fabrics and designs and has an eye for style.
"Sometimes a woman will bring me a dress she thinks can't be fixed," says Stice. "After I custom-tailor it, she says, 'I can't believe how good this looks — now I love this dress!' I like to solve problems and make our customers happy."
Lucy Jeon
Lucy Jeon is based at Bibbentuckers' Preston-Forest store and also brings decades of experience. She previously worked with Bibbentuckers and considers herself a specialist in ladies' clothing.
"I think it's important to advise our customers on what will make them look their best," says Jeon. "I look at their entire body and how certain fabrics will hang. It's very important to be sure the clothes fit properly and are flattering to the body."
Stice agrees and recalls a customer who was serving as a bridesmaid. "She had lost a lot of weight and was very frustrated with her dress. She tried to buy a completely new one, but couldn't get the same style," says Stice. "So at the last minute, we tailored the dress to fit her new body. She looked beautiful."
Alternations and Tailoring
Both tailors said they are happy to be part of the Bibbentuckers team and share the company's commitment to helping customers look their best. They join tailors Roxana Smiley at the Uptown store and Takuhi "Queenie" Kupelian at the Plano store, both of whom have been doing expert alterations at Bibbentuckers for several years.
"As tailors, we like to meet new people and do interesting projects every day," says Stice. "Most of all, we like to solve problems and help our customers feel good about how they look."
With the new year starting, now is a good time to get your wardrobe tailored for a perfect fit. Contact Bibbentuckers at (214) 267-1700, visit any Bibbentuckers store or learn more at www.bibbentuckers.com.