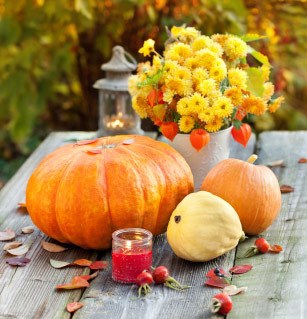 Fall brings on a chill in the air, pumpkins everywhere, fall colors popping up, and of course, Thanksgiving! Thanksgiving is a time of year when many of us reflect on what we are thankful for, often choosing to reach out to others and let them know why we are grateful.
However, Thanksgiving for us is all year long.  Bibbentuckers' thinks about all the things we are thankful for, and at the top of the list? Our loyal customers! After all, you are the core that makes Bibbentuckers successful. We have so much to be thankful for, like:
Loyal Customers – we want to thank you!
Loyal Employees – Oscar, our employee who has been with us the longest, just celebrated his 15-year anniversary with Bibbentuckers. Plus, 75% of our employees have been with us for over 5 years!
Great Vendors and Partners – we have fantastic relationships with our vendors and partners who make us look good every day.
What Are You Thankful For?
We really want to know! We invite you to come into Bibbentuckers and tell us what makes you thankful.  Also, tell us how we can improve.  We want to be the best and exceeding expectations for each and every customer is what we strive for.
In return, please use our coupons that include services for
Dry cleaning
Laundry service
Shoe Shine and Repair
We Are Thankful for You!
We know you have choices for dry cleaning services, and we are truly grateful that you trust Bibbentuckers to care for your dry cleaning, laundry, and other cleaning needs. Please stop by and let us know what you are thankful for and how we can improve.