Couture Garment Cleaning Dallas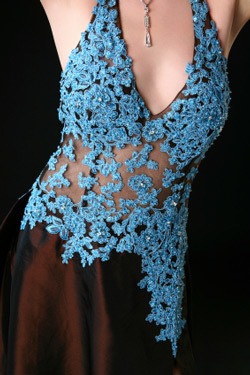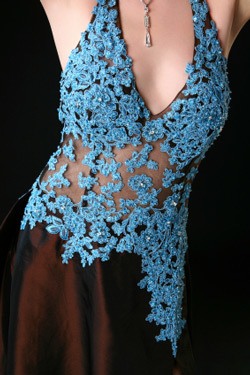 Couture and Fine Garment Cleaning
Managing couture garment cleaning is a specialty that Bibbentuckers excels in. Because we know how to clean the most delicate Couture Garments, some refer to Bibbentuckers as a very unique and quality clothing cleaner.  On the runways, fashion designers parade new clothing comprised of elaborate materials: fur trim, high-tech fabrics, bejeweled blouses and in extraordinary numbers — feathers. At the sight of each new beautiful line of clothing, one thinks about how do these very delicate and intricate clothes get cleaned?
The Fashion Industry is always changing, but the success of an iconic fashion house always in search of something that the public will want. We look to Clothing from Chanel, Dior, Vuitton, Versace and many more — season after season and decade after decade to bring new exciting and beautiful fine garments to wear.
Couture isn't just defined by high-end creativity. It is also defined by its construction. These upscale garments are hand-sewn, allowing for sophisticated intricacies and artful touches. Fine Garments last, and therefore, they require special cleaning and care to ensure longevity.
Bibbentuckers considers itself a fashion house because it knows how to clean and care for couture clothing. As Dallas' premier luxury dry cleaner, our employees receive training under the National Cleaners Association to become masters in cleaning designer garments.
Cleaning Designer Garments
Before any cleaning starts, we inspect all couture clothing. We analyze the fabric, stitching, embellishments, and construction to determine the best cleaning process. Processes and techniques may differ, but the cleaning of all high-end garments by hand ensures the utmost of care. A final post-inspection ensures cleaning and care have been properly completed.
Couture clothing is timelessness, and as such, we specialize in the restoration and preservation of these garments. Our efforts will breathe back life and style into the clothing. We believe in maintaining the vintage look, feel, and the feeling that these specialty pieces exude when worn. For us at Bibbentuckers, couture clothing necessitates the very best in cleaning.
Couture and fine garments require expert care and scrupulous attention to detail. That's why Bibbentuckers is the custom cleaner of choice. So whether evening wear, business, casual, or an ensemble for the wedding party, Bibbentuckers stands ready to clean your garments.