Handbag & Purse Cleaning Dallas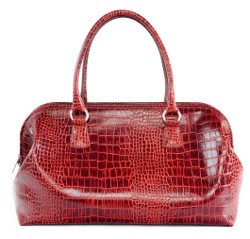 Special Cleaning Services for Handbags & Purses
You choose your handbag or purse to reflect your personality and style.  Handbag & Purse Cleaning is a specialty of Bibbentuckers. Bibbentuckers can make sure that they continue to look their best. Contact us or call/visit any of our stores if you have any questions on our Concierge services. Whether your purse is fine leather, tapestry, or fabric, Bibbentuckers will take the time and care and use our expertise to make it look like new.
Bibbentuckers has years of experience in purse cleaning & repair. Therefore, you can rest assured that your valuable purses will receive the best possible cleaning and/or repair treatment every time by our experts.
Our Purse & Handbag Cleaning Services Include:
Leather Handbag 
Satin Handbag
Suede Handbag
Fabric handbag
We are one of the only cleaners in the Dallas and Fort Worth Metroplex that has perfected processes to effectively clean Handbags and Purses. Bibbentuckers uses environmentally friendly cleaning products that will not leave sells residue or hurt your valuable items.
You will be delighted with our cleaning and repair services. At Bibbentuckers we know that we provide the best cleaning and repair in the Dallas and Fort Worth Metroplex.
From Coach, Prada, Luis Vuitton to Chanel, Kate Spade and all others, we are the only cleaners that you can trust to restore your favorite handbags and purses to their original look & feel.
The Cleaning and Repair entail the following:
Hand cleaning and reshaping
Sewing
Stain removal
Leather redyeing and stain protector
Final inspection and delivery