Oriental Rug Cleaning Dallas
---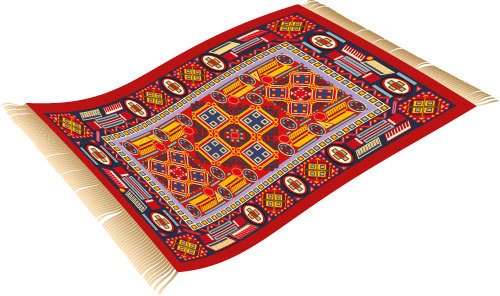 Oriental Rug Cleaning From Bibbentuckers
Your Oriental rugs represent a significant investment and are a focal point of your home's decor. Bibbentuckers takes the greatest care to ensure that your rugs are cleaned to perfection, and ready to reflect your home's style.
Our Oriental Rug Cleaning Processes
Based on the cleaning needed, we use different techniques to clean your Oriental Rugs.  The following outlines our process:
Bibbentuckers picks up your Oriental Rug and brings it to our facility.
Trained experts examine your Oriental Rug to determine what cleaning service will be employed.
Vacuuming will take place to remove embedded dirt, small stones, dust, allergens, and grit. 
Based on the oriental rug's fabric, delicacy and fragility, the rug is carefully hand washed. Our Hand Washing is safe for the most fragile and delicate rugs.  We pay special attention to the fringes.
A thorough rinse completely removes contaminants and soap.
Water is removed by carefully using safe methods.
Each rug is meticulously brushed to set the pile before drying.
Proper drying is critical for the rug and it is conducted properly.
Care and attention to detail will restore look and luster of your rug.
Our experts will remove stains using environmentally safe chemicals.
We will provide custom cut padding if required.
Finally, the rug will be brushed and vacuumed again.
Call us from Dallas, Plano, Southlake or the surrounding communities, and we will handle your Oriental rug cleaning needs.