Shoe Cleaning & Repairs Dallas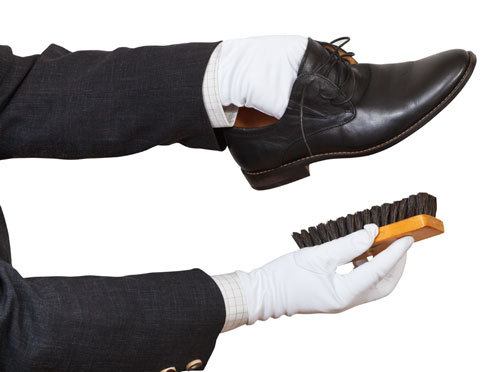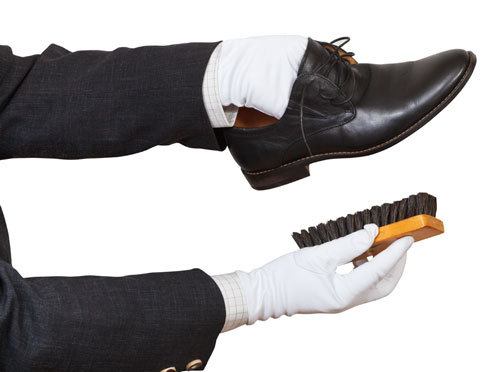 Shoe Cleaning and Repairs From Bibbentuckers
If you live in the Dallas, Plano, Southlake or surrounding areas, Bibbentuckers offers full-service boot and shoe shining, cleaning and repair. Whether you need a new heel or just a quick shoe shine or boot shine, we will repair your shoes or boots and get a big smile on your face.
Enjoy the convenience of having your shoes and clothes cleaned at the same place by the experts you trust. We provide custom shoe bags to help you send your garments and shoes separately. Give our shoe cleaner service a try. Your shoes will love you for it!
Combining Bibbentuckers' high standards and the experience of our cobbler, every pair of shoes that go through our Shoe Restoration Program will be returned at a higher quality standard than when given to us.
As a boot and shoe cleaner who specializes in restoration, our program uses only the finest materials and craftsmanship. Upon receipt, we thoroughly inspect every pair of shoes or boots. When required, we resole shoes and boots with top quality leather outsoles and heels.
We replace the cork bed of every pair of shoes before carefully removing old welt stitching. Our resoled shoes use an invisible channel stitch — commonly found on very expensive shoes. All shoes receive a beautiful shoe shine before being returned with clothing to the customer. Because we want to really please you, allow up to one week for Shoe Repair and Boot Repair.
To find a Bibbentuckers storefront near your residence, simply click location or search for the following:
Shoe shine near me
Shoe repair near me
Boot repair near me