Expert Tie Cleaning – Dallas Area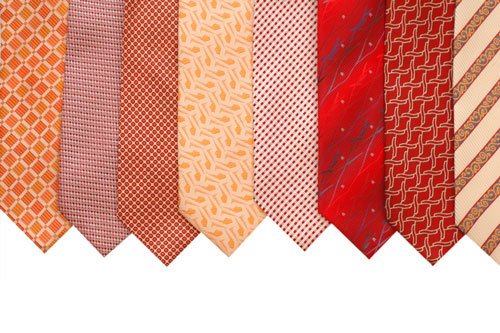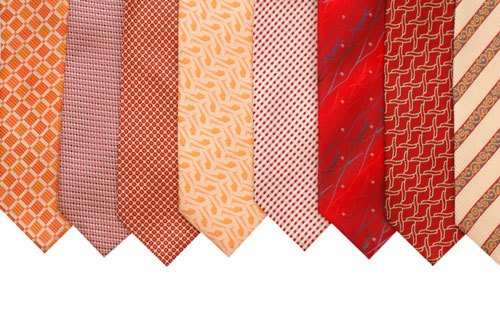 Tie Cleaning From Bibentuckers
Your tie is one of the key parts of your business wardrobe, and you definitely want to make sure it's cleaned by a professional dry cleaner with years of experience if you want to wear the tie again.
If you're located in the Metroplex, trust Bibbentuckers to make sure that your tie looks great by expertly cleaning it.
Because Bibbentuckers cleans ties so well, we want all of Dallas to choose us for cleaning your ties. So, bring your ties; the ones you wear often and the ones you wear on special occasions to us for the best cleaning in the Dallas and Fort Worth Metroplex.
Bibbentuckers will give all of your ties the VIP Treatment
An expert tie cleaner in the Dallas and Metroplex is really hard to find. It's not easy to remove stains and bring ties back to a like new condition. Tie stains don't stand a chance at Bibbentuckers, your leading tie cleaner in the Dallas and Fort Worth Metroplex. Our level of service is unmatched
Ties come in an infinite variety of fabrics, weaves, patterns, and colors. As such, they offer the wearer the opportunity to express their individual flair and style and allow their personality and mood to shine through. At Bibbentuckers we believe that a tie pulls an ensemble together, complementing, strengthening and softening other elements without detracting from the overall look.
High-end Specialization
At Bibbentuckers, we specialize in ties that are made by high-end retailers. We understand why owners of expensive ties are often reluctant to clean their ties. For too long, cleaners have done a rotten job on cleaning ties. Past experience and poor performance have had a negative influence on tie wearers sending their ties to be cleaned.
Whether your ties are grenadine silk, printed silk, woven silk, knitted, wool, cashmere, linen, or blends thereof, or whether your ties are four-in-the-hand or six or seven-fold construction, you can trust the Bibbentuckers experts to clean and care for your ties with extraordinary technical skill.
Tie Cleaning
Unfortunately, ties are often the first garments to accumulate soil and stains. At the same time, ties – especially those made of silk – are very delicate items. That's because ties are carefully folded lengths of volatile material. The material is sewn together with loose, sparse stitches; thereby, providing room for the silk to drape and stretch.
Ties don't take kindly to oil-based stains (such as body oils, steak sauce, salad dressing, etc.) and water-based stains (such as perspiration, wine, beer, coffee, etc.). And ties absolutely hate being rubbed, wiped, scrubbed or sprayed with a Do It Yourself (DIY) miracle potion such as club soda, hairspray, white wine, and internet "certified cures". That being said, most ties can be properly cleaned – provided the process used to clean ties has been authenticated by the experts to clean ties properly and not damage them.
Ties should always be hand cleaned – in whole or in part – prior to being soaked in a fabric-gentle dry cleaning fluid. Ties should never be merely tossed into a dry cleaning machine on a hope and a prayer that the stains will miraculously disappear based on the aggressiveness of the dry cleaning solvent used and the tumbling action of the dry cleaning machine.
Completion of Cleaning
To properly finish the cleaning of ties, they should always be lightly hand ironed by experts. This will bring the tie back to its original volume and the edges of the tie should be "rolled" back to their original shape – not creased. Ties should never be machine pressed or steamed, and unfortunately, that is what happens in too many cleaners.
Dry Cleaning
Ties should always be gently folded into specially constructed tie bags, placed into the wheel of the dry cleaning machine, soaked in a mild fabric dry cleaning fluid such as siloxane, extracted for about a minute, dried for about 3 minutes and then hung to a complete dry.
Ties should never be tossed into a dry cleaning machine, tumbled in an aggressive dry cleaning solvent, and then, extracted and tumble dried for 20 to 30 minutes. And ties should never be cleaned together with any other garments.
Siloxane is a clear, odorless, dermatologically friendly, dry cleaning fluid that has over the years been proven to be extraordinarily mild, and thus, powerful enough to remove stains and not damage the material of a tie.
Tie Restoration
We often receive ties that are not only stained but also distorted (stretched, wrinkled, flat pressed with razor-sharp edges, etc.). The prescription for bringing these ties back to the near-original condition often involves:
Disassembling the tie into its component parts (shell, interlining, and tipping)
Pre-spotting the stains on all component parts by hand
Dry cleaning the component parts
Reconstructing the tie
Hand ironing the tie, focusing on overall smoothness and volume-holding rolled edge.
Packaging
Each tie is returned to you in a white, 16-inch long tie box. Perfect for return shipping (we ship nationwide) if you are dissatisfied with the cleaning results. 
Summary
There's no "secret" to cleaning and caring for fine ties. After decades of experience, it is really very simple when you know-how and care enough to do it right! If you want more tie cleaning information, please read our blog post about Tie Cleaning.
Finally, call us today if you have any additional questions.