Wedding Dress Cleaning Dallas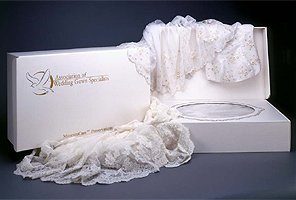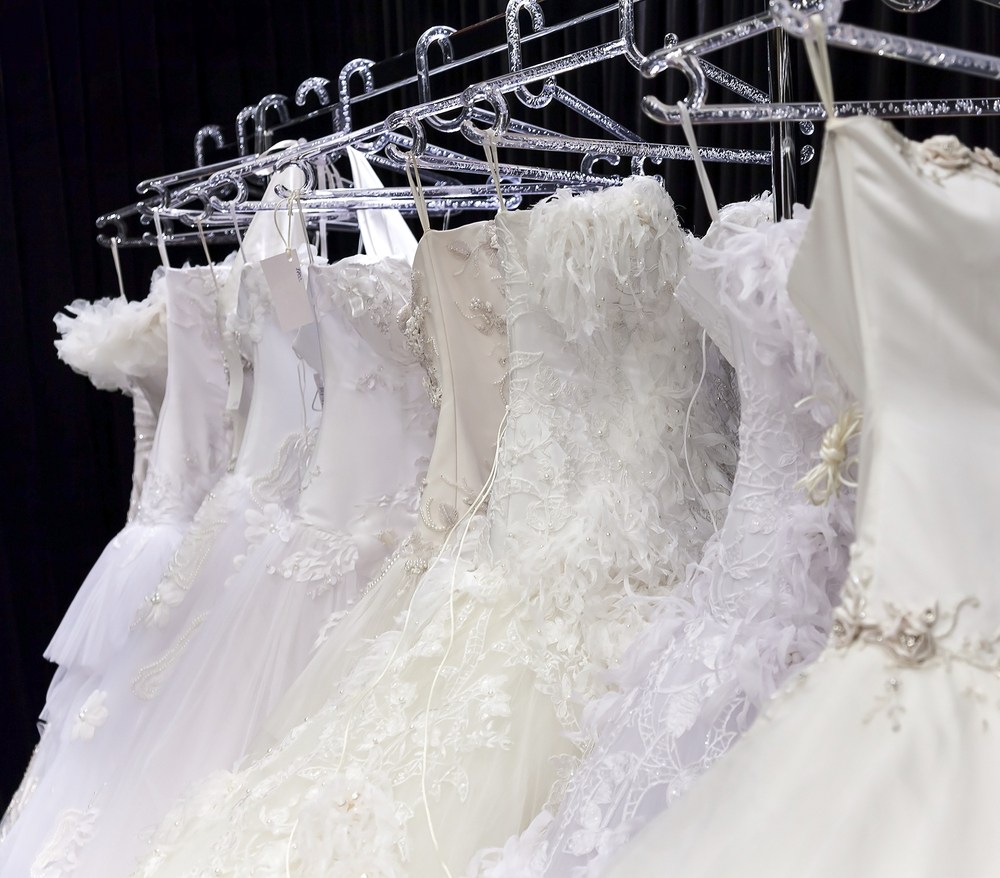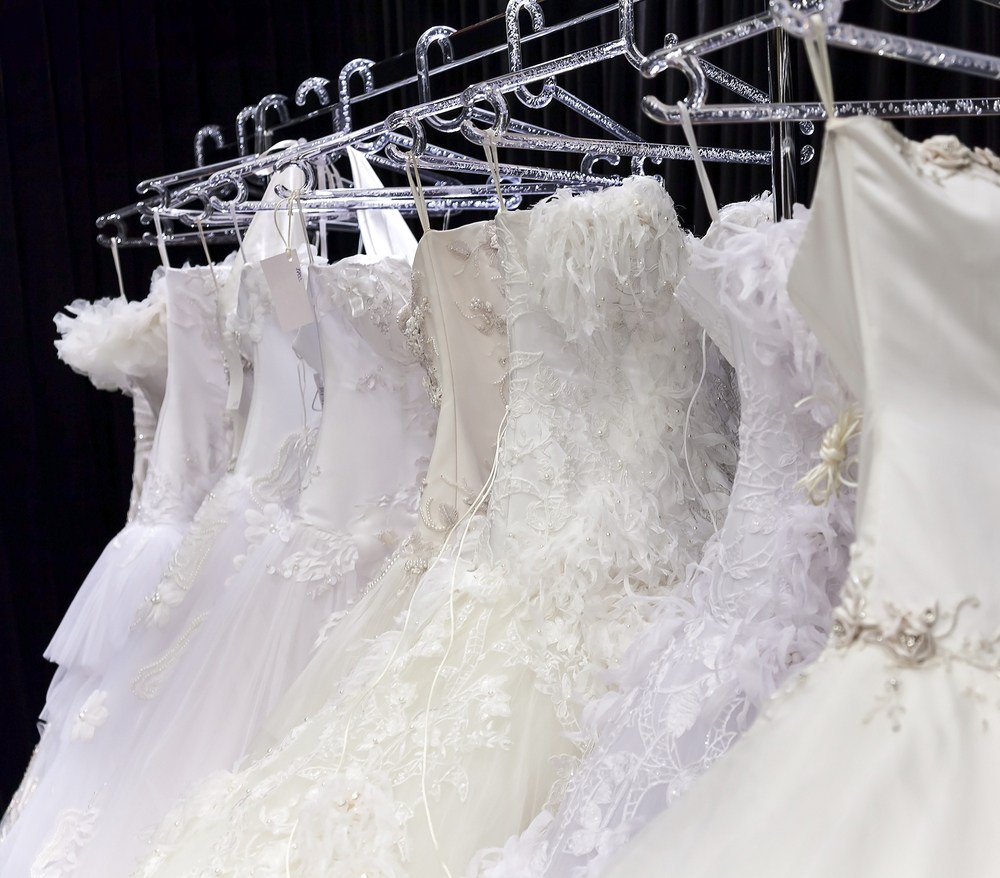 Our wedding gown cleaning starts at $445 plus tax and goes up to $600 depending on the gown. For an exact quote, please take your gown to the nearest Bibbentuckers location. The preservation process is an additional $125 plus tax.
More questions? Contact our Wedding Dress Cleaning Hotline — 214-267-1700, ext. 510 for more information
Your wedding day is one of the most important events of your life and a day for keeping memories that you will cherish forever. Your wedding dress cleaning should receive the care and safekeeping for your memories. Bibbentuckers' Dallas area specialists will clean your bridal gown to its original beauty and store it for future generations.
Wedding Dress Cleaning and Restoration
It is a special honor for many brides to be able to wear an heirloom wedding dress. But sometimes these gowns may need individual attention and color restoration before the ceremony. In addition, some gowns need to be cleaned after wedding portraits are taken to restore their beauty for the big day.
Bibbentuckers cleans your Wedding Gown, then reinforces the seams, and re-attaches any beads and other embellishments where needed. To prevent any damage to the fabric or dye, we utilize an environmentally safe solution to clean perspiration and other stains. Even if your family gown is poorly preserved, we can restore it, replacing any missing fabric and ornamentation. Consequently, in many cases, wedding dresses become restored to their exact, original beauty.
Wedding Gown Preservation
Bridal gowns represent a significant financial investment, and thus, many brides and their families want to store and protect their gowns for future generations. Let Bibbentuckers help preserve your wedding dress and your memories with helpful hints. We will place your gown in a premium-quality, acid-free box. The task of preserving and restoring your bridal gown is important, and one that we take very seriously.
Finally, for more information on how to care for your wedding gown see our blog articles.
Contact our Wedding Dress
ext. 510 for more information